Test in 25 minutes if your water source is free of Legionella
Legionella rapid test kit
Hydrosense is the world's only test that can detect Legionella pneumophila serogroup 1 on-site in 25 minutes (compared with 7-14 days for traditional methods) and yet can be performed by anyone with minimal training.
Our customers apply the tests as part of their water management plans and to quickly find the source in case of a legionella outbreak.
The tests are often applied on ships and offshore facilities, in public and commercial buildings, hospitals, care homes spa pools, hotels, cooling towers and in car washes. The tests are often used to test misters and humidifiers as well.
The convenience and ease of use makes the Hydrosense Legionella rapid test the first choice for companies where reputation is crucial; where customer and employee safety are paramount; where rapid results are important or where facilities are in remote locations. Get your site back in action in no-time, no more waiting periods of 7-14 days. And if there is a case of Legionella, you can find and confirm the source in rapid time.
How it works
The tests are made to be easy to perform and deliver accurate results. First collect a water sample, then pass the water sample through the filter using the syringe. Now a concentrated sample has gathered in the filter, we extract this using a smaller syringe and drop it in the test strip. From here on it works like a corona test, as you put in a few drops and wait for the test to complete. After 25 minutes you can read the test results from the strip.
Interested in this product? Ask for a quote via info@d2dwatersolutions.com or read more about it in our brochure (download link below). If you have any questions feel free to contact us.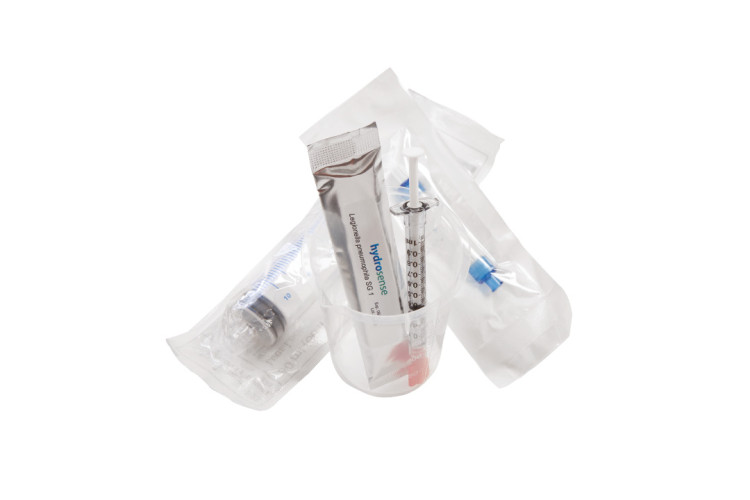 Testresult in 25 minutes
No need to bring water samples to the lab, save costs and time
On-site testing by own staff
Excellent legionella prevention for maritime industry, cooling plants, large office buildings, vacation parks